Why Omega
Omega has experienced staff that is familiar with all avenues of healthcare. Omega is willing to make that extra step to care and protect our client's and staff. Omega brings innovation to the In- Home Aide service in all communities. Omega will further our services to accommodate our community.  Omega services ALL!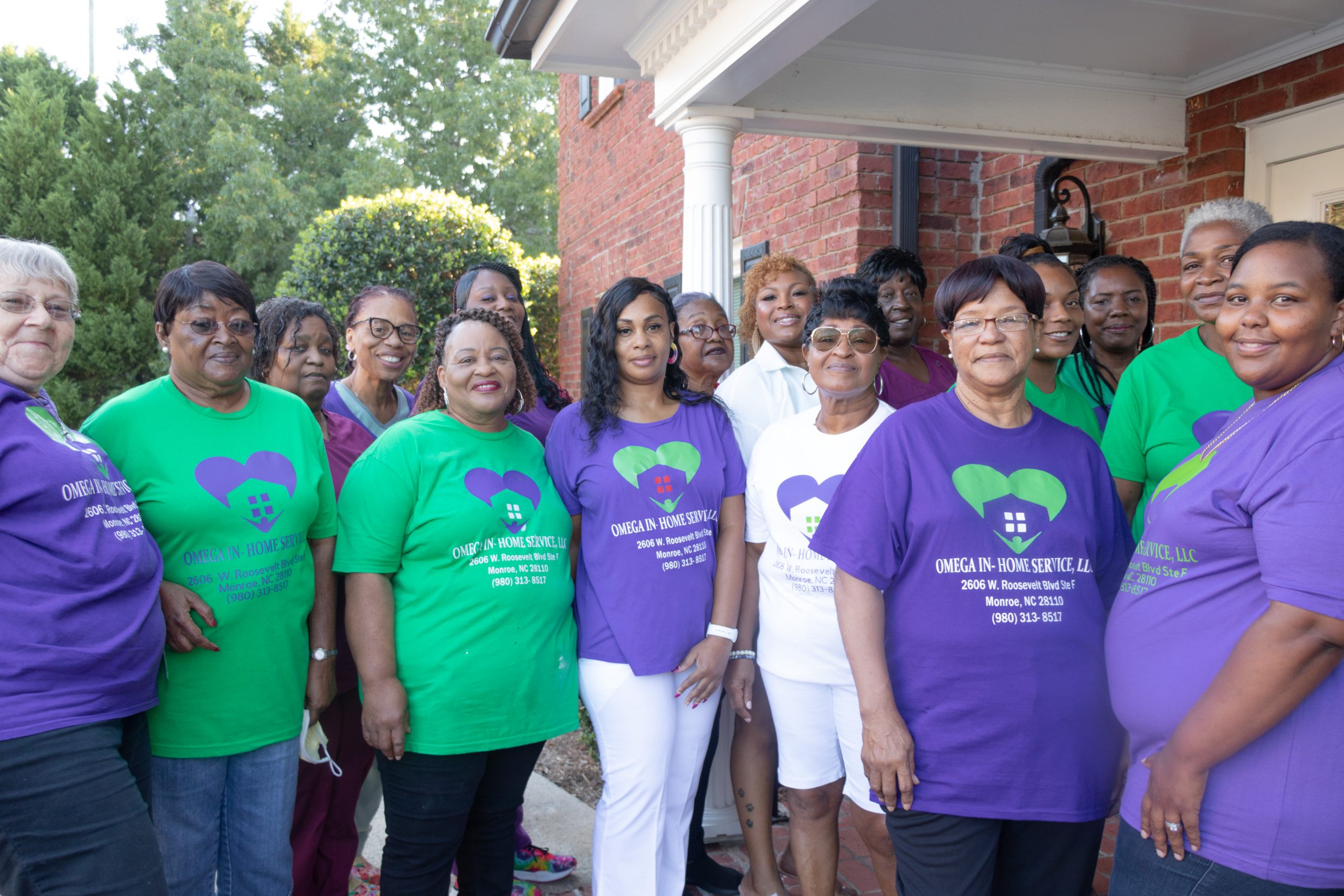 employees
Ryan Leak

Owner/Executive Director

Ryan Leak a native of Union County. She graduated from Forest Hills High School in Wingate NC.

Ryan knew early on that she wanted a career in healthcare. She attended Brookstone College of Business where she obtained her diploma in Medical Assisting and Office Technology and coding.

She worked at some of the leading healthcare facilities in the area and decided to further her education by attending South Piedmont Community College where She obtained her certifications in Nursing Assistant I & II and Med Tech.

Ryan enjoys serving her community and spending time with her family and friends.

Melinda Leak

Payroll Specialist/Office Manager

Melinda is a native of Monroe, NC. She is a graduate of Monroe High School. Melinda worked in manufacturing for 15 years as a highly respected inspector. After further pursuing her goals, she obtained her Associates Degree in Accounting.

Melinda is happily married and has a wonderful child.  She is passionate about serving in her church and local community.

Deborah Allen

RN, BSN

Deborah Allen was born and raised in Monroe, NC. She graduated from Forest Hills, high school in 1984. She went on to continue her education at Bethune Cookman University, graduating with honors. Deborah has been practicing in nursing for over 30 years, nine of those as a travel nurse. She is a member of The Black Nurses Assoc. & American Nurses Assoc. Deborah enjoys reading, dancing, and spending time with family and friends.

Destiny Taylor

Nurse Assitant

Destiny was born and raised in Monroe North Carolina. She has been in healthcare for 2 ½ years. Destiny is currently furthering her education in healthcare at Stanly Community College. She is currently working as a Nurse Assistant I. Destiny's desire is to help others when needed. She enjoys putting a smile on everyone's face.

Veronica Polk

Caregiver

Veronica is a native of Union County she loves spending time with her friends and family when she's not taking caring of her clients. Veronica has been a caregiver for 5 years an employee with Omega In-Home Service for six months. Veronica is very dedicated to her work, and we are so thankful that she is here.

Tawana Price

Certified Nurse Assistant

Tawana was a native of Texas that now resides in Union County. Tawana is a certified nurse assistant at Omega In-Home Service. Tawana has been a CNA for 20 years. Tawana is married and is the mother of five children. Tawana loves working with the elderly, providing care, and spreading love. She loves to see her client smile. We are thankful that she is a part of the team.

Joyce Wood

Caregiver

Joyce is a native of Ohio that now resides in Union County. She has been in North Carolina for 29 years. Joyce retired four years ago from her job to take care of her mom. Joyce enjoys taking care of others; she is very flexible and always willing to step in and help. We are so blessed to have her on the Omega team.
Request A Call With Omega In-home Service